"

We dig up our songs under a dead tree with a bent rusty fork, we are fluid harmonies over tumultuous verse, an incubation of memory and long-forgotten melody, we are a moonlit walk with rabid hounds..."
Bio
Crowboy is an Americana/country rock band formed in Boulder, Colorado, by multi-instrumentalist singer-songwriters Todd Redmond and Christopher Smith. Crowboy's sound is rich in imagery that draws from the roots of country, folk, and rock 'n' roll. They create songs with soulful harmonies and unforgettable melodies, often with a twist of grit and humor. Since  their first self-titled EP in 2008, Crowboy has released two albums and performed extensively as a full band, duo, and trio. Their new album "Coming Into View" is was released in October 2017.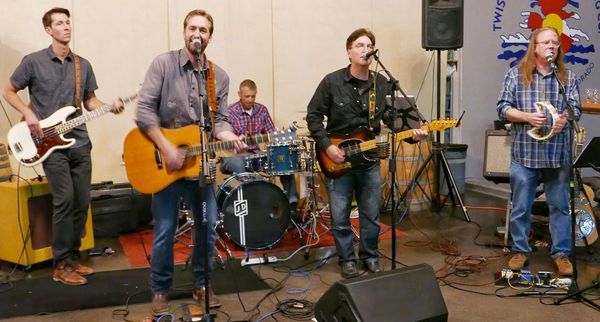 Overseas Tours
Crowboy perform as a duo, trio or full band. They are versatile musicians who can play intimate acoustic shows or raucous full-band barn burners that get people dancing. Sets are tailored to suit and can be all original songs or include some deep-cut covers.  
Todd and Chris have been making music together for over 15 years. Finding some space between work and play they've performed in a multitude of events, venues and fundraisers, mainly in Boulder County where Todd is a Potter and Chris an illustrator & visual artist.  
In 2014 Crowboy toured Scotland, playing on the shores of Loch Ness and in a variety of halls, festivals, house concerts and pubs between the Scottish Borders and The Highlands. They guested on Radio Saltire and Black Diamond Radio and performed in the beautiful city of Edinburgh with some malt whisky drinking friends they met along the way.    
At the end of November 2017, Crowboy toured Ireland and spent Thanksgiving entertaning folks in Cobh, County Cork.
"Todd's voice is like melted chocolate" said one whisky drinking fan. 
"Awesome musicians and great original songs that you want to hear again and again." 
"Can't stop dancing!"